Here at MiniFeet Shoes we pride ourselves on selling superior quality shoes.
We all know that babies feet are precious, they come in all different shapes and sizes so finding the right shoes for your baby is essential!
All of our Soft Leather shoes are 100% leather upper with a soft suede sole, suitable for indoor use.
Our Hard Sole Canvas shoes are designer baby shoes and they are top quality, suitable for both indoor and outdoor use, very lightweight and great for those first steps!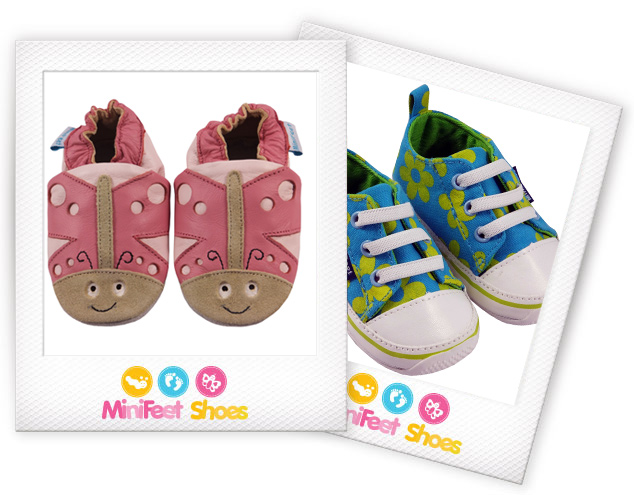 Soft Leather Shoe Features
100% Soft leather, practical and comfortable for everyday use or that special occasion. Allowing room for growth and development.
Soft suede non-slip sole, perfect for at home or nursery and especially on wooden/tiled floors!
Elasticated ankle (we all know how babies just can't keep their shoes on!) Easy to put on and they also stay on!
All of our materials pass both the EN71 Part 3 test (DS5665-Toxic Element Test) and AATCC (dry and wet Crocking test)
Party/Christening Shoe Features
Shiny Satin upper suitable for everyday use or that special occasion.
Non-slip soft sole.
Velcro fastening (Easy to put on and they stay on!)
Very lightweight.
Hard Sole Canvas Shoe Features
Canvas upper, practical and comfortable for everyday use or that special occasion.
Hard sole (TPR), very lightweight and suitable for both indoor and outdoor use (designer shoes for newborn babies and also for those first steps)
Elasticated laces or velcro fastening
---